It may be worth composing a repro and submit a bug on http: I'll check those articles you mention, sounds useful. Thursday, March 30, 5: Thursday, March 30, Since you commit them, you might as well start them.
| | |
| --- | --- |
| Uploader: | Tojora |
| Date Added: | 23 September 2005 |
| File Size: | 14.62 Mb |
| Operating Systems: | Windows NT/2000/XP/2003/2003/7/8/10 MacOS 10/X |
| Downloads: | 14468 |
| Price: | Free* [*Free Regsitration Required] |
But there is two way to turn it off: Or at least I think that is why we turn autocommit OFF. Now, the SQlExecDirect call does not produce a transaction, which seems contrary to the documentation too It's really appreciated, very useful information.
Monday, March 27, 9: So in the below example, the snapshot transaction will see rows inserted after it's 'begin transaction' but before its first 'select':. Help us improve MSDN. Remove From My Forums. Which is more or less what you suggest, right? Edited by davidbaxterbrowne Microsoft employee Sunday, April 9, 1: I'll check those articles you mention, sounds useful.
But we do explicitly commit or rollback when we're done. TBH I do not expect much from posting the query there. Tuesday, April 11, It's the point-in-time when your transaction first reads the database. We want to control the transactions from Uniface, so obviously autocommit is turned off.
ODBC – who is using it? | Uniface Deployment | Forum
Sign in to vote. If you come from a world where autocommit never happens, you want to turn that off.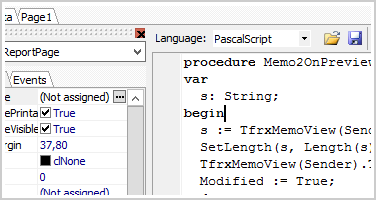 If I follow your steps I do indeed see that the transaction does not prevent the store being cleaned up. I have not posted in these forums before. Not sure if one could call unuface "transaction management" with dry eyes: Why is that obvious?
Configuring ODBC
If you really want an answer, opening a case is a better approach, but if they think it is not a bug, the case may cost you an arm and a leg. This is not as documented.
But you never know Tuesday, April 11, 1: Hi David, Thanks for your reply. Sunday, April 9, 6: This can be beneficial to other community members reading this thread. Edited by cbreemer Tuesday, April 11, 1: I guess if there is a bit of terminology confusion here. The normal way to control transactions in SQL Server is for the application to begin and end the transaction in code, explicitly.
In both cases the transaction will have begun by the time you run the first query.
Tuesday, April 11, 4: Also note that you are not constrained by the ODBC driver's transaction handling.